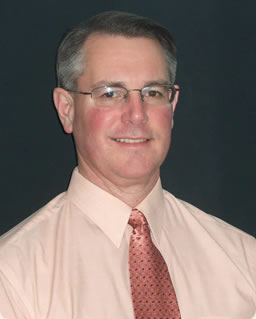 A Commitment to Service

I believe in serving my profession beyond simply treating patients. Being a professional means I have set high standards that I must live up to. I believe in being ethical, compassionate, and understanding, and caring for each person as if he or she were my family member.

I know it's a privilege when an individual comes to our practice and puts their trust in us to help them, no matter what their oral health needs. I treat each patient gently and honestly, and do my best to give them my very best. In a similar manner, I expect the same from our team. It is all about trusting each other. Each person I care for has unique needs and desires, and it is my job to listen to the person and learn about their goals in seeking treatment, before I work with them to find the solutions to their unique situation.

Professional Affiliations
Commitment to Continuing Education
As a professional, I feel it is an obligation that I continue my education and never stop learning. There's a plaque in my office that reads Ancora Imparum, which is Latin for "I am still learning." Remaining on the leading edge of developments in dentistry enables me to offer patients more treatment options, and because of my enhanced skills, I am able to provide my patients with advanced procedures so they don't have to see a specialist.
I have earned both a fellowship and a mastership in the Academy of General Dentistry, as well as a lifelong service recognition award as a result of my ongoing pursuit of continuing education.
As a dentist, I am passionate about serving my patients and this great profession. I have served on multiple committees for the Pennsylvania Academy of General Dentistry, including as president and as a regional director for six years and as Pennsylvania's Trustee for three years.
Personal Life & Community
I grew up just outside of Wheeling, WV, and have lived in Marshall Township, PA, since 1987. My wife, Dr. Linda Feduska-Kokai, is also my partner in this dental practice, and I have two adult daughters, Valerie and Colleen, and a son-in-law, Ben. We also have two cats, Borscht and Iggy, and a Teacup Yorkie, CoCo, who's a tiny ball of energy. Away from work, I love to fish, but must admit I'm not very good at it. I'm also an avid gardener, and I love photography, biking, hiking, and a good book, too.
I have been blessed with the opportunity to serve others with my hands. I've participated in many dental community events, but am most active in providing dental care to underprivileged individuals and those who are handicapped. I'm also an active church member.